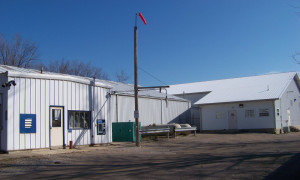 THE KELLEYS ISLAND WATER DEPT.
The Island's municipal water system is maintained and operated under the supervision of the Village Administrator. Contact the Water Department with your questions either by phone at 419-746-2555 or via email. The Water Plant is located next to and behind the Police Station on Division Street. For payment of bills, please use the drop slot near the first door of the building.
Our water meets or exceed all the requirements of the Ohio EPA. At present there are over 800 homes and businesses served by the municipal water department. If you are interested in connecting to the municipal water system, you must file an application for a Tap-In. If your street is not served by municipal water lines, please contact the Water Dept. for information on how to begin an assessed project to serve your area.
Contact: the Water Dept. at 419-746-2555 or
Village Administrator Scott Stevenson 419-504-8201
Important documents – just click to read:
2015 Consumer Confidence Report
2016 Consumer Confidence Report
Sewers
There are no municipal sewers on the Island. There are, however, several small package plants which serve the downtown area, the condominiums and other large scale businesses, parks, and camps. Owner-installed septic systems are regulated by the Erie County Health Dept. We recommend that you contact the Erie County Health Department in the early stages of your building adventure. They will come out and do a site survey to determine the best options for your installations. http://eriecohealthohio.org/householdsewage.html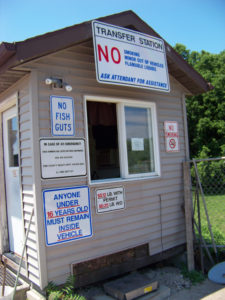 Trash disposal
Any building, including permanent or seasonal residences and businesses, must dispose of their own refuse. Those who buy or build a house must register with the Village Clerk's Office within 30 days to register with the Transfer Station. There is an annual fee as well as a per pound cost for disposal of trash. Campers and renters pay transient usage fees of 25-cents-per pound while it is only 12-cents a pound if you have a permit. There is an additional fee for disposal of items containing Freon (Refrigerators, freezers, air conditioners, etc.).
The Transfer Station, located off Bookerman/Cameron Road and is owned and operated by the Village. All refuse must be bagged. We do not accept construction materials or fish guts. The hours of operation change by season, though weekend hours are typical year round. Check with the Village Clerk for current hours. Hours are also posted on the bulletin board at the Post Office.
Remember to register with the Village Office when you buy or build a new home. Failure to do so will likely result in non-payment of fees resulting in a misdemeanor citation and a fine.
The Village of Kelleys Island
121 Addison St., Kelleys Island OH 43438
419-746-2535 Office@KelleysIsland.us